100% SUCCESS RATE
driving down net cost of risk
for private colleges.
COALITION FOR COLLEGE COST SAVINGS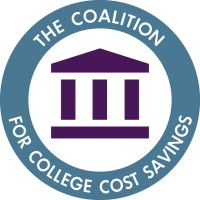 "As a former CFO of two private, non-profit colleges, I understand the unique challenges and limitations facing CFOs and Risk Managers. It was important for The Coalition to partner with a broker that understands and is committed to our Private, Non-Profit Colleges. By leveraging the strength of The Coalition's over 900 Colleges and Universities, the Coalition program through IMA allows our schools to Transform Processes, Reduce Costs and Increase Efficiencies."
– Lyen Crews, President, The Coalition for College Cost Savings
"Private colleges are all about partnerships and collaboration. This collaboration on Property & Casualty Insurance by IMA allows our members to leverage property and liability carriers to secure lower rates – something they have not been able to do before. This collaborative venture provides comprehensive coverage, specifically tailored to the needs of the private college campuses, while reducing insurance costs and improving asset protection. In addition, this ICUT collaboration will further reduce costs for participating private colleges as additional members join the group."
– Ray Martinez, President, ICUT
IMA PRIVATE COLLEGE SUCCESS STORY
CASE STUDY – Faith Based Private College (2,000 students)
IMA not only reduced a private college client's premium spend by 30% in year 1, but also provided benchmarks to assist them with coverage and limit selections.
✓ 30% Premium reduction
✓ $122,000 Annual premium savings
✓ Lowered liability deductibles
✓ Doubled educator liability limits
✓ Doubled cyber insurance limit and improved coverage
✓ Eliminated International Insurance program gaps
✓ Added Active Shooter / Workplace Violence insurance program
✓ Implemented targeted risk management strategies including revised fleet & driver safety program
BLAKE WELLS
IMA Higher Education Practice Lead
blake.wells@imacorp.com | 316.266.6213
CHAD DELINE
chad.deline@imacorp.com | 303.615.7724
NICK WHITE
nick.white@imacorp.com | 913.802.6979
CASEY CASAMENTO
casey.casamento@imacorp.com | 316.266.6249
NICK BURNS
nick.burns@imacorp.com | 303.615.7654